welcome to your new collaboration hub
our history
we saw the need for a space in L/A to be creative, to get out of our homes and build community and to bring our big ideas into the world
photo tour
Our sunny space on Lisbon Street, in Lewiston, is comprised of:
meeting and work area
kitchen
dance space
lounge area
community library
bathroom
meet Nico
Hello! I'm Nico Chin, owner and general manager of Co-Lab Create. I envisioned this space as a place to collaborate, share, learn, discuss and debate, lounge, produce and party.
I hope you'll join us in building a more interwoven community in Lewiston-Auburn, whether you need a place to take virtual meetings, hold gatherings or simply get out of the house.
I'm originally from Chicago and have been involved in community organizing since high school when I wrote, directed and produced a one-woman skit about Saul Alinksy.
Since 2013, I've helped teams and individuals become more collaborative, better at adapting, and more inclusive and resilient through my organization Up With Community.
I live here in Lewiston–my heart's home–with my husband, Ben, and our children. And note: These beautiful cactus babies are here for all to visit at Co-Lab!
Co-Lab workspaces:
Nooks
Need to hole up and concentrate on a big project? Want a space to get cozy? Our nooks are desk spaces without doors that you can use alone or host a small meeting of 2-3 guests.
Living Room Space
Our living room space is a great space to sit back and work on a comfy couch or chair. It is also ideal for a small, less formal meeting with 2-3 guests.
Conference Room
Members may use our shared conference room for meetings, events, and other gatherings. The space can comfortably hold 12-15 people and is equipped with a large table, chairs, and a large TV screen. Co-Lab also has a projector and projector screen available. The conference room may also be used as needed for small or impromptu meetings or if you have a call and want some privacy.
Co-Lab offer:
Desk space
Multiple flexible options for reserving desk space.

Shared kitchen space
The kitchen nook includes a stove, fridge, microwave, and lots of fixings for tea and treats!

Private bathroom
amenities
Our goal is for your time at Co-Lab to be joyful, restorative, and energizing. Below is our list of amenities – and we are happy to learn of others we can offer that would support your time here!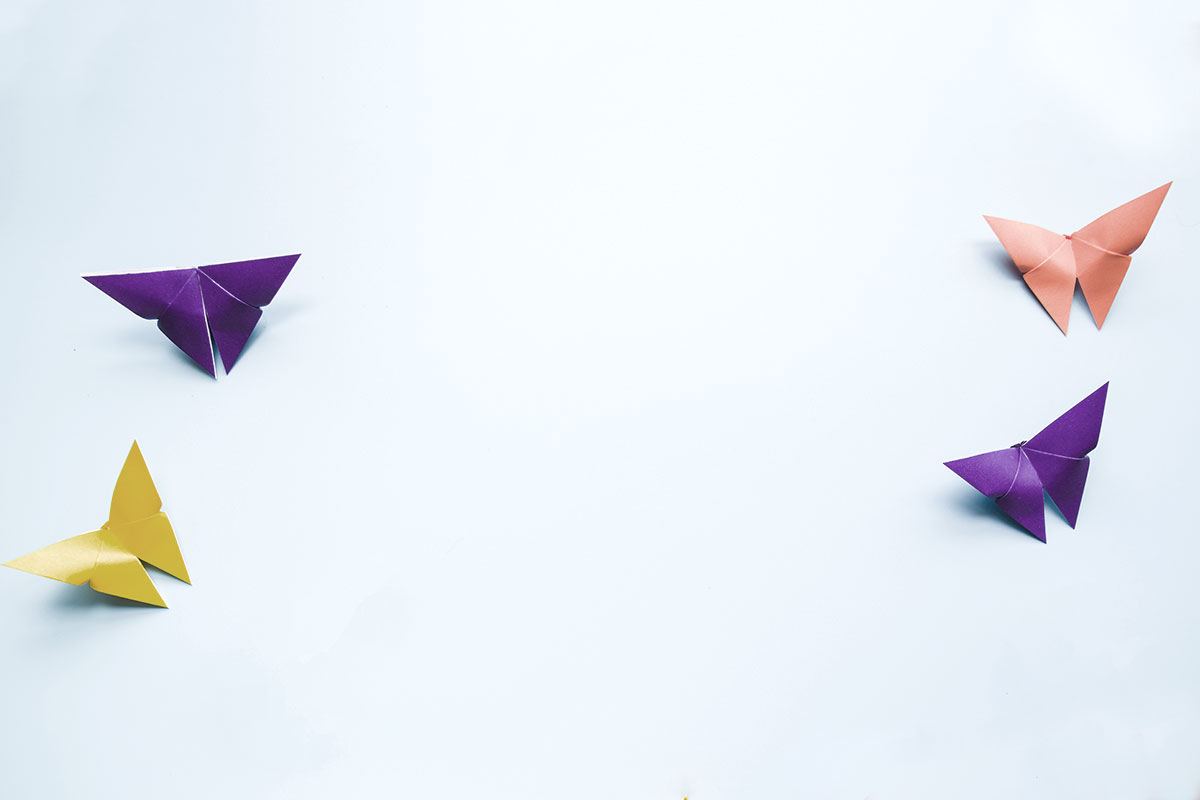 become a part of the movement
have a class or event to hold?
We want to host events to build community and add to the light of downtown Lewiston. Flexible rates begin at just $100. Local non-profits can use the space for free according to availability.
We also love to support budding teachers looking to share their talents and skills. If you're interested in organizing a class, please contact us so that we can discuss availability, scheduling and logistics.
a space for art + creativity
nurturing art
As a POC-led space for arts and creativity, we seek to support and promote the art of people of color, indigenous, and LGBTQ+ folks across our region.
We encourage you to check out these incredible projects, and DONATE TO THEM TODAY!
This list is incomplete. If you have a page or site to add, email us!
organizations
Indigo Arts Alliance
Indigo Arts Alliance's purpose is to build global connections by bringing together artists from diverse backgrounds of the African Diaspora to engage in their creative process with an opportunity to serve as both mentors and mentees. An integral aspect of the Indigo vision is to provide Maine based artists of African descent access to a broader range of practicing Black artists and artists of color from around the world.
A place where freedom of expression and personal transformation through creativity is encouraged. Indigo Arts Alliance embodies a Black-led, multiracial approach to the rich intersections of citizenship, community-building, and creativity. More than ever, our world needs people who can help us imagine more compassionate, generous, and welcoming human societies. Indigo does that work. It is a great gift to the Portland community, to the region, and to our nation!
Black Owned Maine
Check out this comprehensive resource, community for entrepreneurs, grant provider and content company, the brainchild of Rose Barboza, who turned her grief into action after the death of George Floyd at the hands of Minneapolis police officers. BOM started as a simple online directory of Maine businesses owned by Black people and has grown into a necessary resource for events, education, and info on Black owned businesses and organizations.
Black Owned Maine understands how deeply racism is embedded into economic practices and recognizes how that harms Black communities. We work to disrupt those patterns of racism in order to open greater stability, opportunities, and growth for Black people. Black businesses play an important role in providing essential, culturally relevant services and goods, and supporting Black-owned businesses also help members of our community have greater freedom and autonomy in their own lives.
artists
Ayumi Horie is a full-time studio potter from Portland, Maine who makes functional pots, mainly with drawings of animals. In 2015, she awarded a Distinguished Fellow grant in Craft by the United States Artists and is the first recipient of Ceramics Monthly's Ceramic Artist of the Year award. This year, 2020, she was awarded an Honorary Member at NCECA for "outstanding contribution" to the field. She has taught workshops and given lectures at many universities, art centers and residencies in the U.S. and abroad, including the Archie Bray Foundation, Haystack Mountain School of Crafts, Greenwich House Pottery, Penland School of Crafts, Peter's Valley, Arrowmont School of Arts and Crafts, the Northern Clay Center, and the International Ceramic Research Center in Denmark. She has served on the board of directors at the Archie Bray Foundation and American Craft Council. Currently, Ayumi is now Vice President of the board of Haystack Mountain School of Crafts. Her work is in various collections throughout the US, including the Museum of Art and Design in New York City.
Ayumi Horie grew up in the 1970's in Lewiston/Auburn, Maine, an old mill town where huge brick factories lined the river. She learned to love working with her hands early on as her Japanese family fished, gardened, cooked, and often visited the beach. She learned about the materiality of the world through explorations in both the woods and in old attics where antiques were piled high. Her hand-eye coordination developed through many hours spent playing ball games, mini-golf, and Atari. The refrigerator was always crammed full of food and the table laid with dozens of Corningware dishes loaded with everything from sushi to apple pie. With a childhood like this, it's only natural that Ayumi grew up to become a potter. As a side interest, she started a Facebook group called the International Society of Woodstack Enthusiasts and if want to know how to pronounce her name, just ask her father.
Embodied Equity
Can people make a difference in achieving social, political, and economic change in Maine? Embodied Equity is testing that theory in large numbers across the state with an intergenerational audience.
René Goddess is a queer, black, South African, three-time award-winning, Indigenous femme. An Arts & Community Organizer, Choreographer, Coordinator of Multicultural Affairs, Education and Events. A Designer, Director, Embodied Equity Consultant, Innovator, Non-Profit Founder, Performance Artist, Activist, and Producer.
She have been navigating assimilation, white terrorism, and a temporary loss of self-pride since arriving in Maine in 1991. Her areas of interest include the intersection of the arts in movements for Social Justice and Racial Equity. As an Embodied Equity Consultant, she works closely with the public, with artists of many genres, with historically underrepresented communities, youth, and nonprofit organizations in and out of Maine, to develop creative opportunities focused on inter-organizational collaboration using the arts. These moments of coming together and creating activist community art towards systemic change are the common denominator that connects all of her work.
MOJO
Originally from Sudan, MOJO grew up in Abu Dhabi, United Arab Emirates. He began his musical career in 1992 as a member of the M.Z.O Family, a group of MCs with diverse interests in music and performance.
He released his first EP, Black Thing, in 1997. In 2003, MOJO joined the first Arabic hip-hop label, NAS JOTA – a label established to test and practice free speech and expression within the limited landscape of civil rights offered in Sudan. The label opened the door for a new generation of artists and paved the way for MOJO's 2004 release of his first Arabic album, Al Shabaab. The album dealt with issues such as community ties, human rights, fighting censorship, education and war.
In 2007, MOJO returned to Sudan to learn more about Sudanese history and engage with the growing artistic community. By 2013, he released his third album, Ma People- a compilation of rap, reggae, soul, and R&B dedicated to the support of the youth voice in his home country.
During his tenure in Sudan, MOJO was instrumental in establishing a dynamic cultural and artistic movement through Yes Academy – a youth development organization offering professional training for individuals interested in music, dance and theater with a focus on genres unique to the American experience (i.e jazz, Broadway, Hip- Hop) as well as classical art forms such as string orchestra, voice and ballet from an extensive U.S. based faculty representing some of the most outstanding educators from leading American universities, theaters, orchestras and hip hop crews.
He currently resides in Lewiston, Maine.
Veronica Perez
Veronica Perez (b. 1983) is a multidisciplinary artist living in Maine. She utilizes synthetic hair, discarded objects, and other unconventional materials such as sugar and construction remnants in her sculptural works to conceal and reveal hidden and forgotten parts of ones' identity. Perez creates intense personal moments by means of material hybridization and challenging ideals of beauty. Her chosen material aims to comments on contemporary Latinx and feminist issues which she explores through notions of loss, time and trauma. In 2020, she was awarded the Ellis-Beauregard Fellowship in the Visual Arts and in 2021 began her residency at the David C. Driskell Black Seed Studio Fellowship in Portland, Maine. She is one of the inaugural Lunder Institute for American Art fellows at the Colby Museum of Art in Maine. In 2022, Perez will be presenting her first solo exhibition at the Center for Maine Contemporary Arts in Rockland, Maine.
Are you a POC or LGBTQ+ artists residing in Maine? We'd love to add you to this page.
Please contact us.
love L/A
We love L/A – and we want to share all we love with you. This list is incomplete and growing.
Have something to recommend? Send it our way.
have a question?
want to join Co-Lab?
leading a class or event?